Welcome to PF Casula
We strive to create a workout environment where everyone feels accepted and respected. That's why at Planet Fitness Casula, we take care to make sure our club is clean and welcoming, our staff is friendly, and our certified trainers are ready to help. Whether you're a first-time gym user or a fitness veteran, you'll always have a home in our Judgement Free Zone™.
The All-New Planet Fitness Casula moved to its new location at Shop 17A Crossroads Homemaker Centre (next door to The Good Guys).
What You Get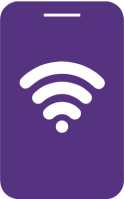 Touchless check-in
State-of-the-art facilities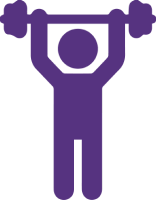 Tonnes of equipment & weights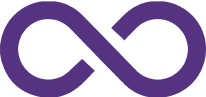 Unlimited small-group fitness training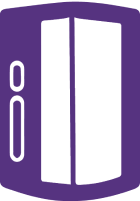 Weekly private spray tanning

HydroMassage beds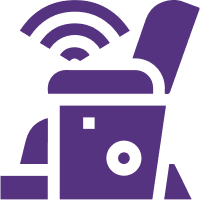 Massage chairs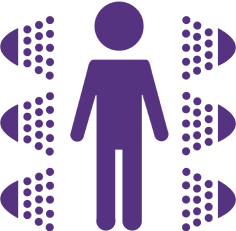 Red Light Therapy Booths
Virtual Tour
Take a virtual tour of our brand new clubs for a sneak peek of what you can expect.
Fly-Through
Check out the 3D render of our new club.
Black Card® Spa
Relax and unwind after your workout in the Planet Fitness Black Card® Spa, featuring state-of-the-art massage equipment,
weekly private spray tanning & Red Light Therapy. Rest your tired muscles and pamper yourself.
Our Black Card members are able to enjoy complimentary use of the Spa.
RELAX. UNWIND.
Small group fitness training
With PE@PF, certified trainers will show you and around the gym and provide instruction on our huge selection of cardio and strength machines.

They also facilitate a wide variety of small group training sessions and are available to design an exercise program to help you meet your goals and get the most out of your workouts.
View the schedule
Amenities
Use of Any Planet Fitness Worldwide
As a PF Black Card® member,
you'll have the ability to use
any of our 2,000+ locations.
Black Card Perk
Bring a Guest Anytime
Working out is better with a
buddy. PF Black Card® members
can bring a guest for free!
Black Card Perk
Use of HydroMassage
Our PF Black Card® members
can enjoy the relaxing
benefits of a massage!
Black Card Perk
Red Light Therapy Booths
This all-natural red and infrared
light therapy treatment is a benefit
for PF Black Card® members.
Black Card Perk
Use of Massage Chairs
With a PF Black Card®
membership, you can relax and unwind after your workout
(or before - we don't judge)
Black Card Perk
50% Off Drinks
Staying hydrated is key to a
great workout. PF Black Card® members get 50% off
select beverages.
Black Card Perk
Weekly Private Spray Tanning
Versa Spa provides a premium
spray tan experience for
full body coverage.
Black Card Perk
PF Black Card® Key Tag
Use your key tag to access
exclusive PF Black
Card® amenities.
Black Card Perk
Unlimited Access to Home Club
Come in anytime, as
often as you like.
Free Fitness Training
Take a small group fitness class, check out our 30-minute express circuit or create a customised workout plan. It's all free!
Free T-Shirt
We're so happy to have you as
a member, we'll welcome you
a with a free PF t-shirt.
Free Wifi
Because we know how
important it is to
stay connected.